3rd Graders are rockin' their spelling words.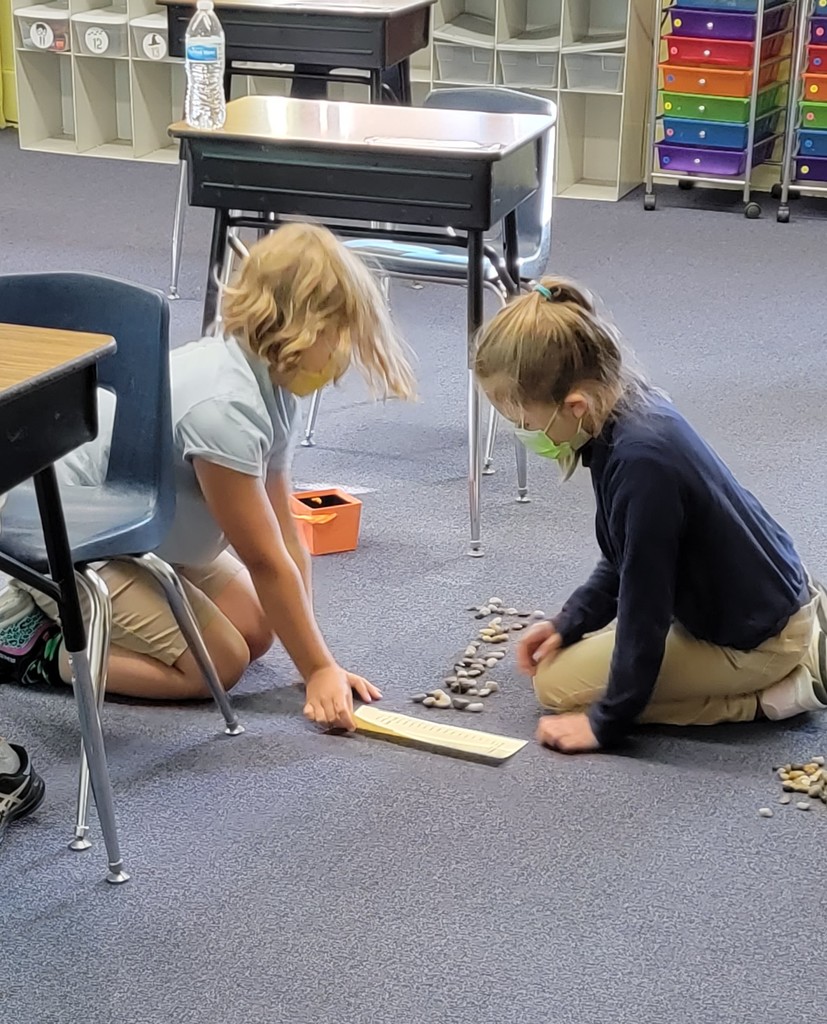 Just a reminder that Wednesday, October 20th, is an 11:30 dismissal. The teachers have a diocesan workshop in the afternoon. Lunch will be sent home. Extended Care will be available until 5:30.
The students of Our Lady of Grace are busy boxing up food donations for the Student Hunger Drive. They set a goal of collecting 7000 items by October 21st. They are getting close! Enter to Learn; Exit to Serve!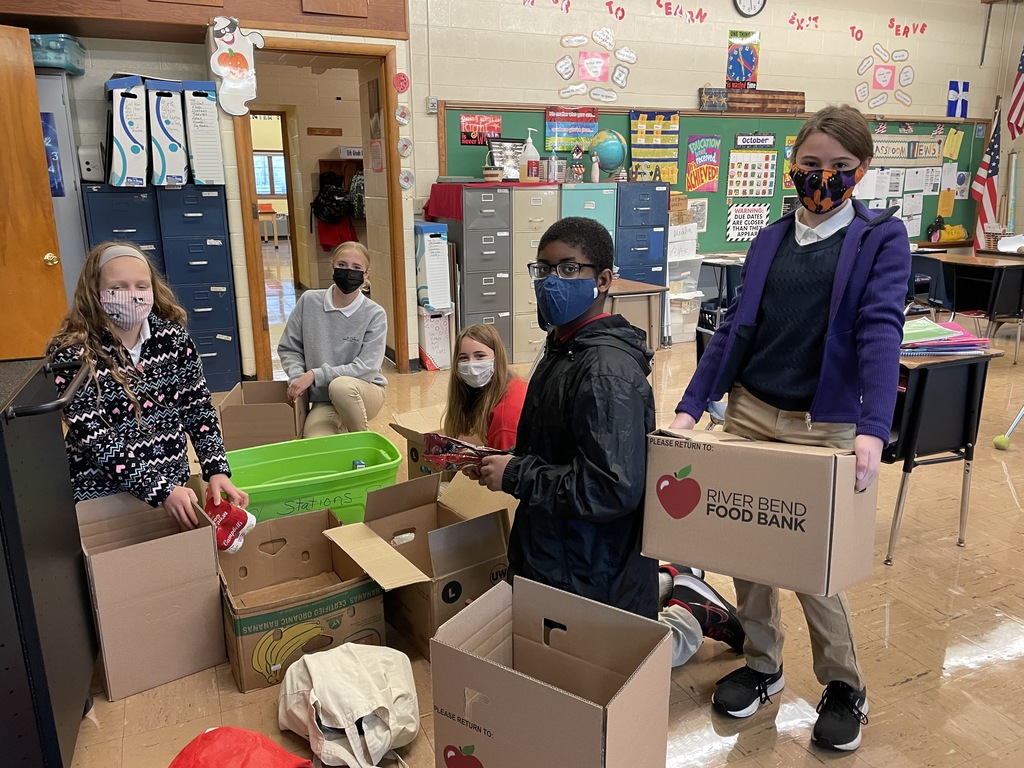 Our 4th quarter winners are Bill Tranel & Joanna Tyler! Congrats! Bears 14, Packers 24 The Class of 2022 would like to thank everyone for participating!
Our 3rd quarter winner is Chris Hansen! Congrats! Bears 7, Packers 17
Our 2nd quarter winners are Brian & Stephanie Heritage! Congrats, again! Bears 7, Packers 10
Our 1st quarter winners are Brian & Stephanie Heritage! Congrats! Bears 7, Packers 0
Blue Board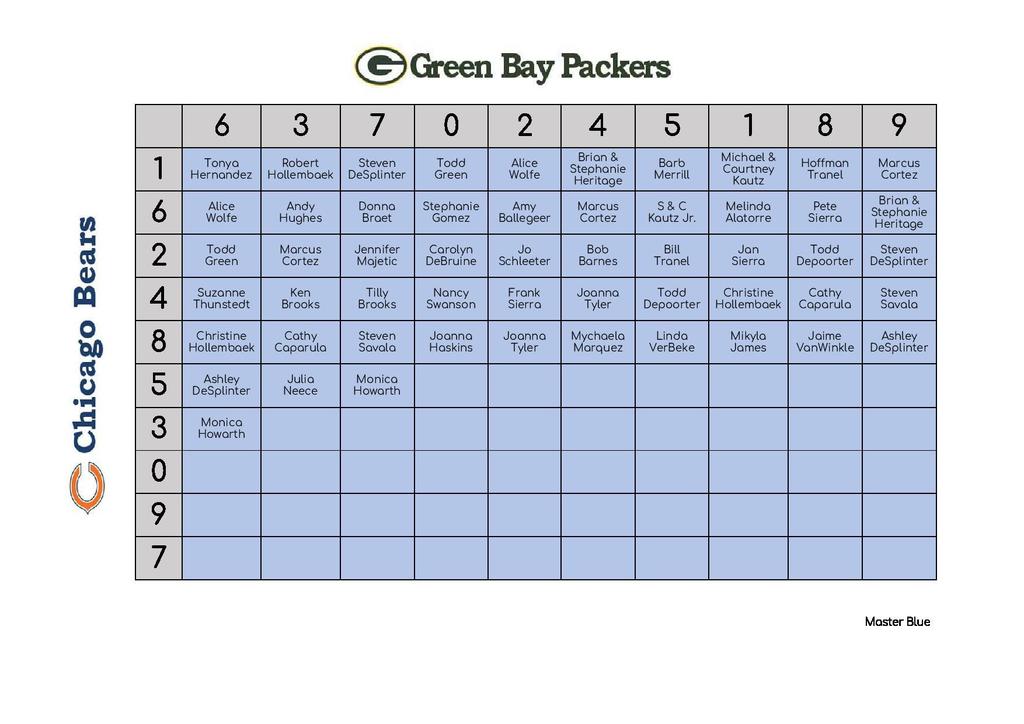 Here are the boards for 8th grade Football Squares. Thanks to everyone that is participating. Good luck on the 17th!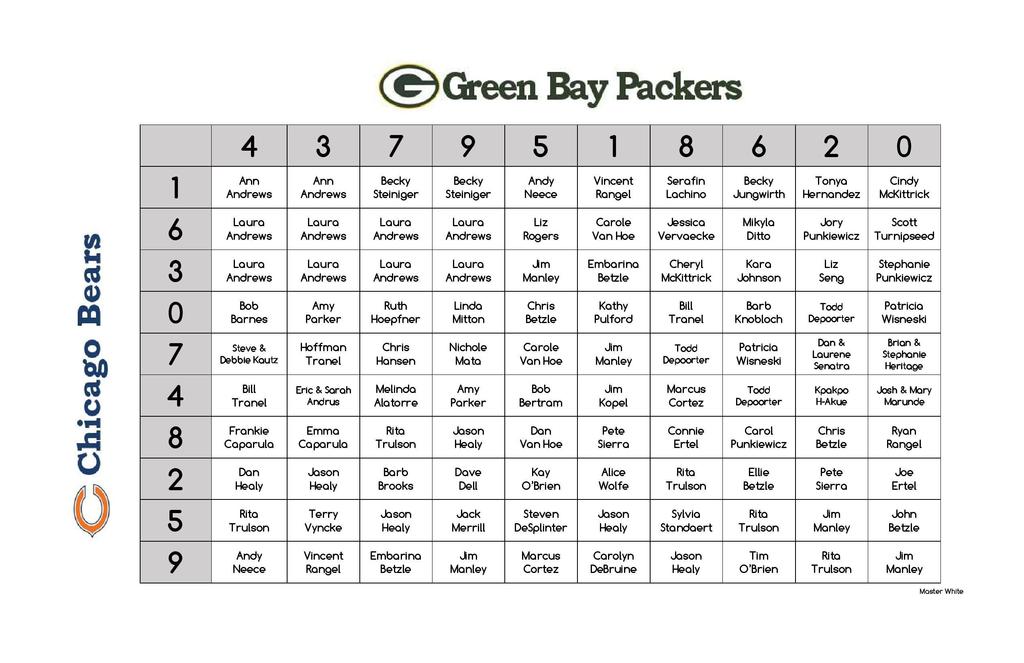 Our apologies. The paper for Boo-Grams says the due date is the 21st!
The 8th grade still have some squares available for the Bears v. Packers game this Sunday. Squares have to be purchased by 3 pm TODAY. Contact the office to get your square.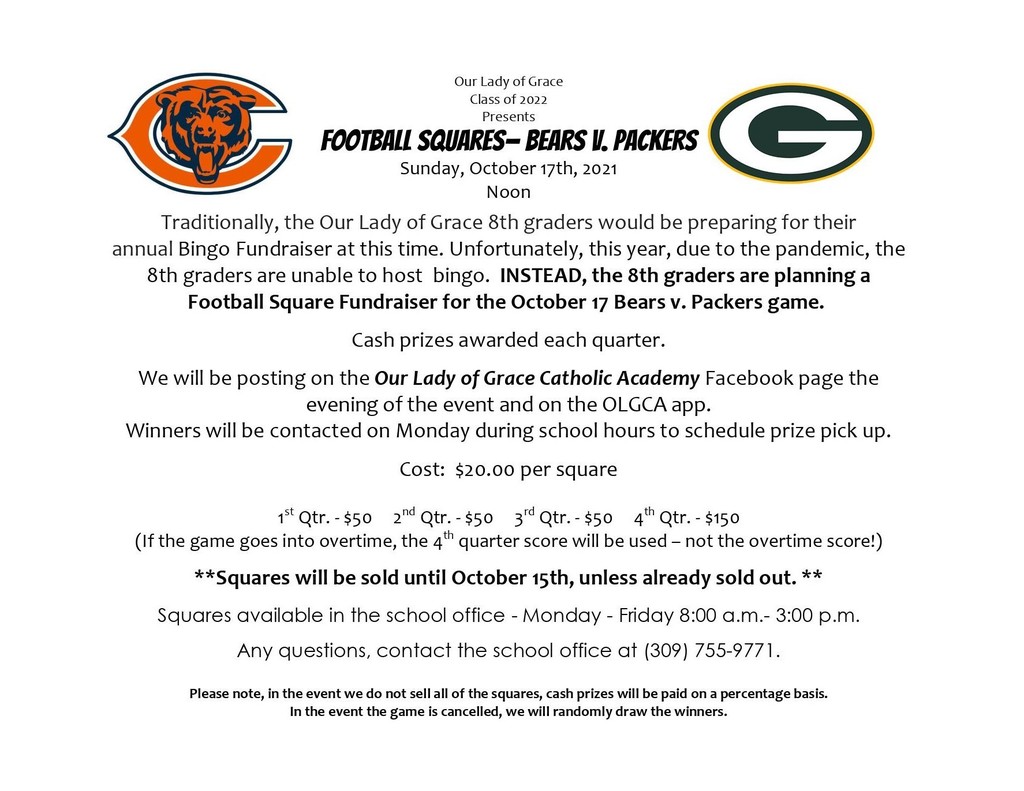 Just a reminder that Boo Grams are due by 3:00 today!
Joining the 8th grade today was Judy Garland, Babe Zaharias, Shirley Temple, Amelia Earhart and Machine Gun Kelly telling us about their lives in the Roaring 20's and Dirty 30's.
Sr. Stefanie's preschool is excited to announce they reached their goal of 400 cans in just 7 days!
It's PIE TIME! Please contact the school office to place your order (
office@olgca.org
or 309-755-9771). You can also order online at: pie-sales-66999.cheddarup.com. Orders and money are due by Tuesday, October 26th. Orders will be ready for pick up on Thursday, November 11th.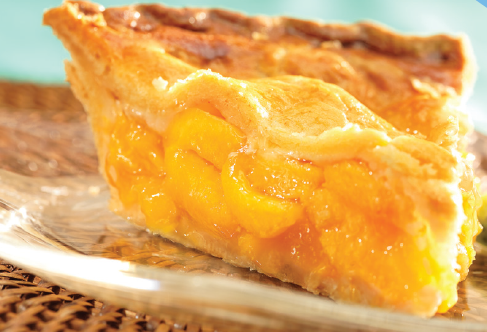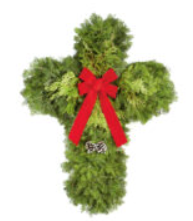 Just a reminder that today is a full day (dismiss at 3)!

School lunch not only tastes good but it looks good too.
We're assisting AHS in the Hunger Drive. We've set a goal of 7000 items this year! If you'd like to help, you can drop off items or cash in the office between Oct. 4-21 from 8 am - 3 pm. Thank you for helping us "Enter to Learn; Exit to Serve."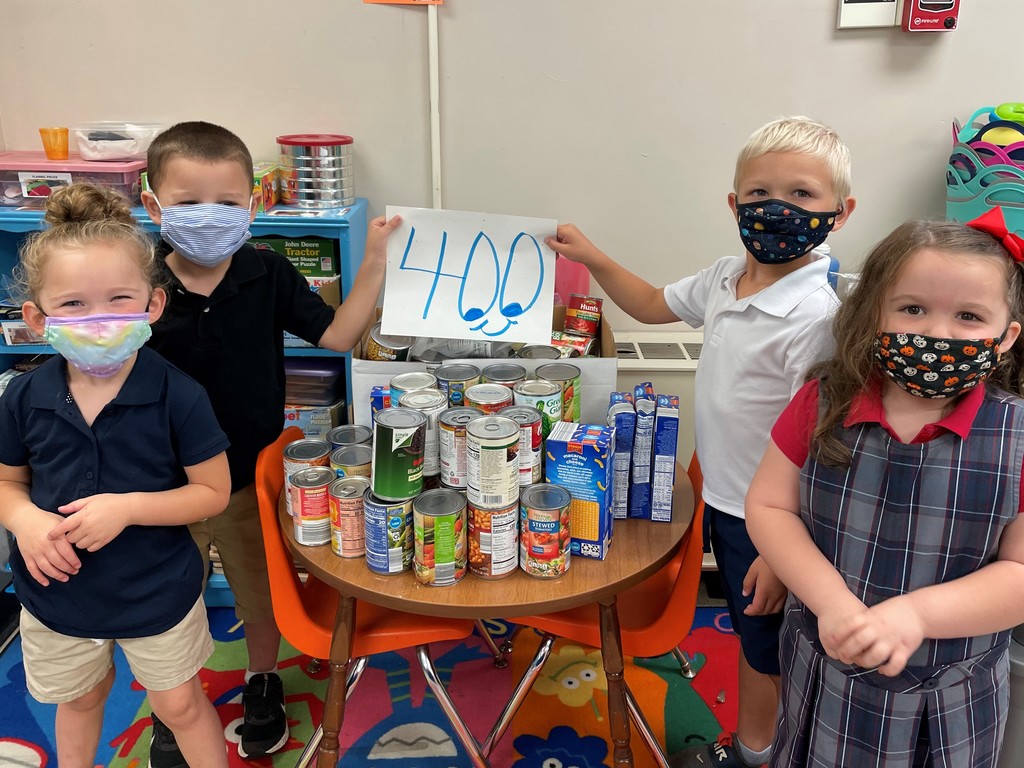 8th-graders experience "potential energy" first hand with homemade catapults.