Preschool and anymore that missed getting their picture taken will have Picture Day on Monday, September 27th. If you had your picture taken on the 15th and would like to take them again, this is your chance!
Friday is a Grace Gear day!
Congratulations to Dominic for winning 2nd place in Combat Sparring at his Taekwondo tournament this past weekend! Keep up the hard work!

3rd graders learn about tempo in Mrs. Freemyer's music class.

6th graders learn about Mesopotamia, a civilization as ancient as dirt, while the 4th grade know that is a "simile".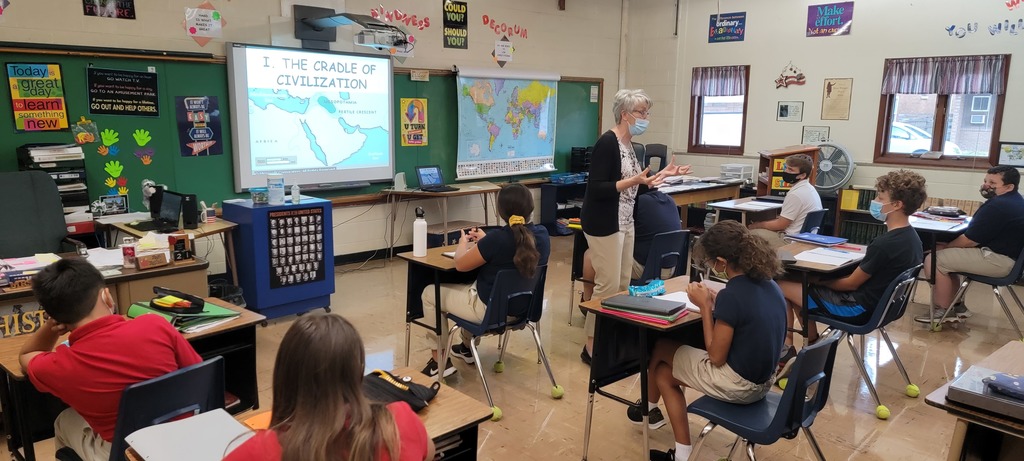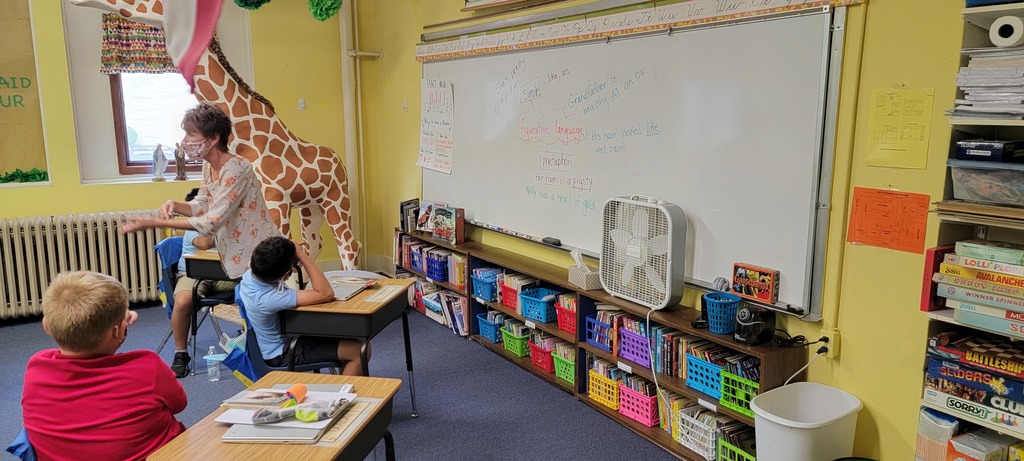 School 1st pictures and retakes on Sept. 27th. Dress for pictures on Monday if you have not had a photo yet or are wanting a retake.

Thank you to the Daughters of the American Revolution for their inspired constitution/flag presentation to our junior high students!!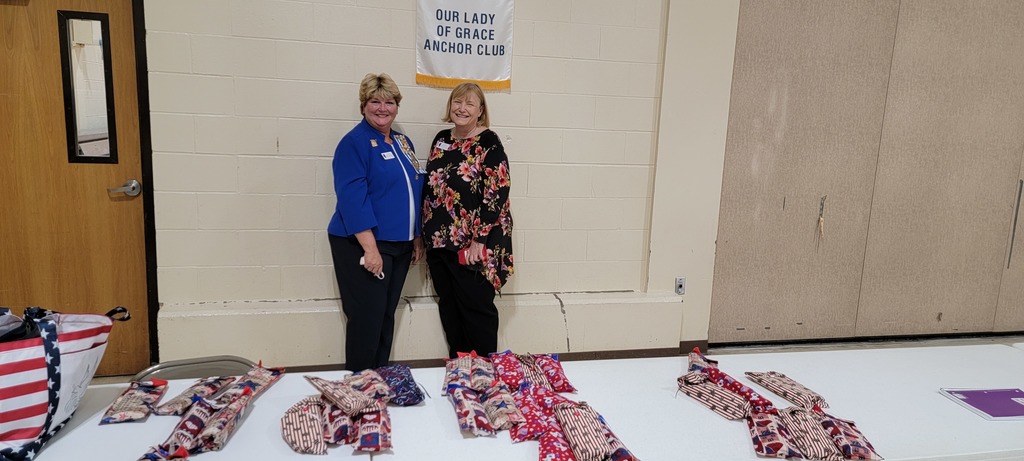 Our Pokemon Club, Grace Trainers, had a very successful 1st meeting yesterday! We currently have 5 members and hope to have more join. We meet on Thursdays from 3:15-4:15.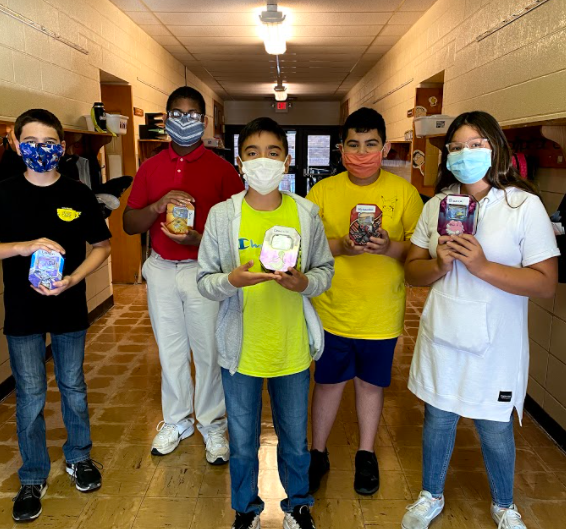 Preschoolers stayed cool on a hot day with popsicles!

Preschoolers are missed, but at least we have some pics to remember them by.

Crusaders support Alleman on Homecoming Day!

4th Grade made plant cells with candy organelles.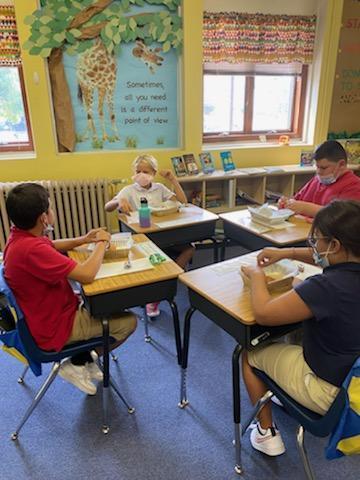 3rd Grade girls with their new huggers.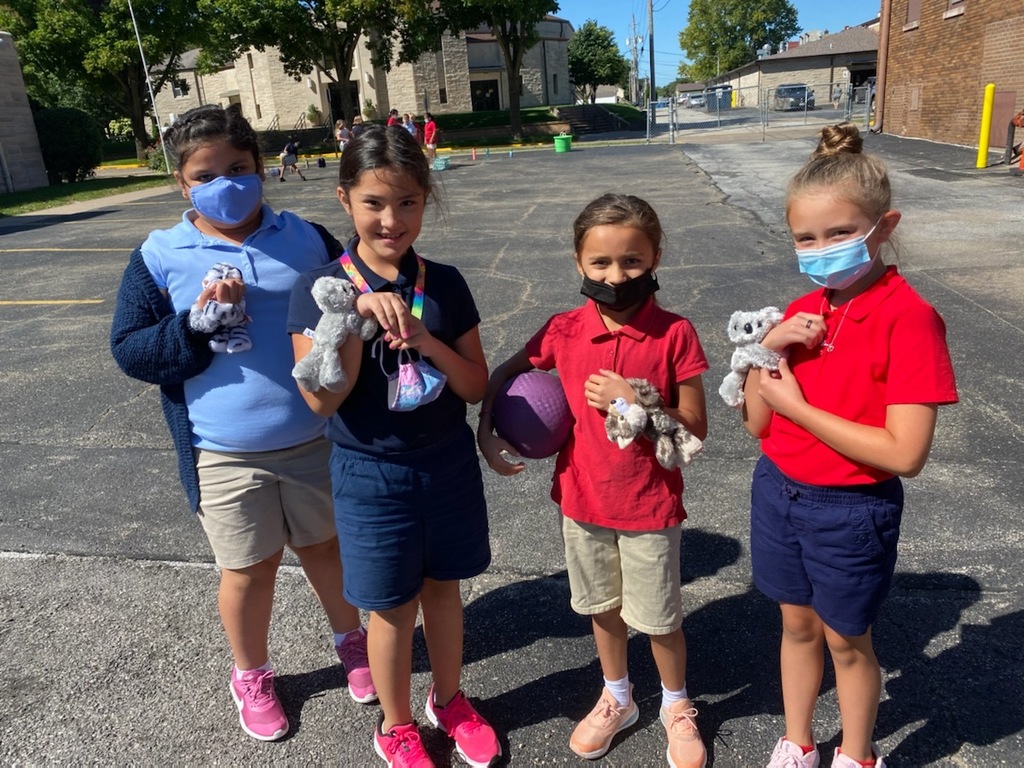 Jr High students begin day 2 of fall MAP (measurement of academic progress) testing.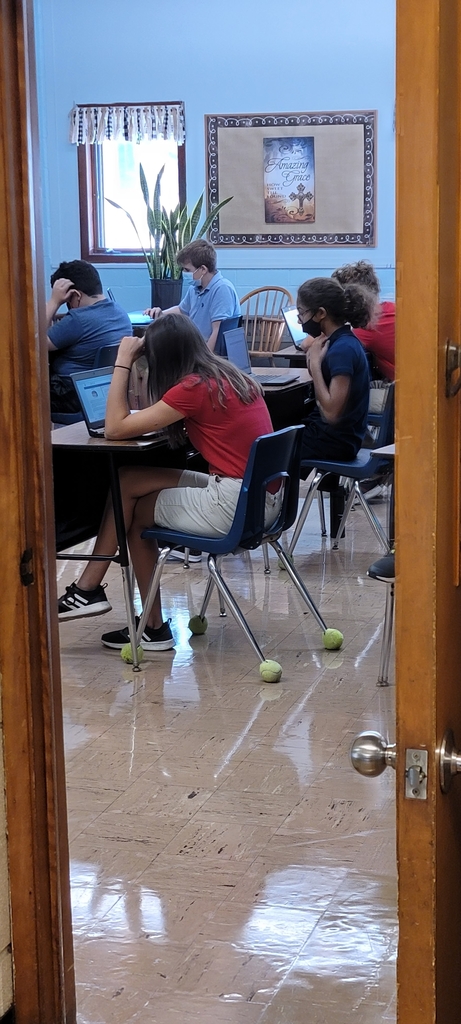 Another win for the Crusader v-ballers!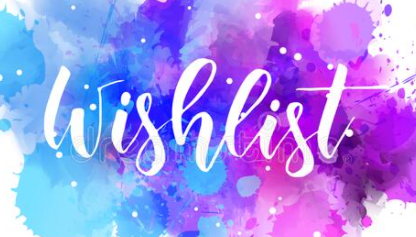 The bus will be running late in the afternoon this week. Sorry for any inconvenience.
Don't forget to return the money and/or unsold books to the office. You can pay for your book directly by going to:
https://www.sapaynow.com/195084
. If you sold additional books, they will be sent home with your student on Tuesday. Thank you for your support!
Our Grace Notes choir made their debut at this morning's school mass. Big thanks to the Grace Notes and Mrs. Freemyer for helping lead us in song.